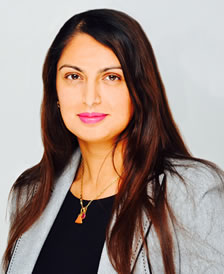 Mandy Aulak
Director and Co-Founder
Manjeet or Mandy as she is otherwise known is a qualified Solicitor specialising in Employment Law since 2003 and more recently in Special Educational Needs (SEN) in the last few years.
Mandy has had a wide and varied career in the employment law sphere, having been fortunate to act for both businesses and individuals; she is therefore uniquely placed in being able to anticipate legal arguments on either side of an employment dispute. Over the course of her career she has advised on a range of matters including all types of discrimination claims, flexible working, TUPE, disciplinary/ grievance matters, staff handbooks/ policies, contracts, an estimated thousand or so Tribunal claims ranging from simple wrongful/unfair dismissal claims to complex discrimination claims, sickness absence management and provided client training. In short, her experience in this field is vast.
Career
Her career began in January 2001, when she joined Magic Circle Law Firm, Linklaters. At that early stage of her career, Mandy knew that she wanted to specialise in employment law and in order to widen her experience outside of an International Law Firm, Mandy spent 6 months with the Free Representation Unit where she acted for individuals who could not afford legal representation in their employment tribunal matters, and it was here that her interest in disability discrimination began, as well as the discovery that she could be a formidable advocate. She later went on to work at reputable and award-winning firms Doyle Clayton and Pinsent Masons where she consolidated her expertise in this practice area. Mandy has been on several secondments to clients, notably the Carphone Warehouse and the Royal Bank of Scotland.
Mandy is empathetic towards her clients as she has first-hand experience of being a client herself when she was an in-house employment lawyer at The Royal Mail. She has an innate understanding of what clients need, how they want their advice and the need for certainty on legal spend.
Developing Interests
Since September 2015, Mandy has been developing her interest in SEN law as she has personally been impacted as her young son has autism. Due to her position as a parent of a child with SEN and a Solicitor practicing in this field, she has often been asked to comment on related topics on radio and has been involved in various campaigns lobbying Parliament for changes in legislation impacting families with disabled children. 
Education
Downing College, Cambridge University (1996-1999): BA Law (Hons)  2:1
Oxford Institute of Legal Practice (1999-2000): Legal Practice Course, Distinction
Year of qualification: January 2003.
Professional Membership
Mandy is a member of:
The Employment Lawyers Association (ELA)
The Education Law Association (ELAS)
Personal
When she isn't advising on legal matters, Mandy enjoys spending time with her son, socialising with friends, the theatre, cinema and dining out.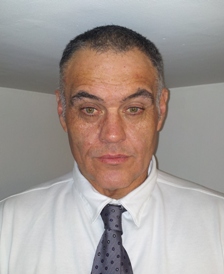 Sean Kennedy
Director and Co-Founder
Sean is a barrister (called 2013) and has broad experience in a number of practice areas, but his focus has been mainly in the areas of SEN, disability and employment law and also trust law.
Sean has first-hand experience of SEN gained from supporting his children who are disabled. Some years ago, and being exasperated by the lack of provision available at the time, he was one of a small team of people who set up a successful ASD specific school in order to give children like his the chance of much needed education.
He now works with a number of charities who support children and adults with a range of disabilities and estimates that he has supported well over 1000 parents who have children with SEN and/or a disability in addition to the many adults he has worked with. Sean is particularly interested in the area of inclusion for both children and adults.
In addition to his work in the field of SEN, Sean also has extensive experience of well over a hundred employment tribunal matters, particularly with disability discrimination claims, unfair dismissal and TUPE and has also represented detained patients in the Mental Health Tribunal and professionals in regulatory proceedings.
Before his career in law, Sean pursued a career in system engineering working in industry. Sean enjoyed a successful career in this field, he gained an array of professional qualifications and his various roles played to his technical skills and project management.
Education
BSc (Hons) 2:1 – Economics – University of London:
MSc – Computer Science – University of London
PGDip (Law) – Thames Valley University
LLM – City University
Graduate Certificate in Mental Health – University of Northumbria
Professional Membership
Sean is a member of:
The Employment Lawyers Association (ELA)
The Education Law Association (ELAS)
Personal
When he isn't advising on legal matters, Sean spends time with his family and is a trustee of a church charity with significant assets. Sean is a keen supporter of Fulham football club and likes to relax by pursuing his longstanding interests in computing and data science.